RCIA (Rite of Christian Initiation of Adults)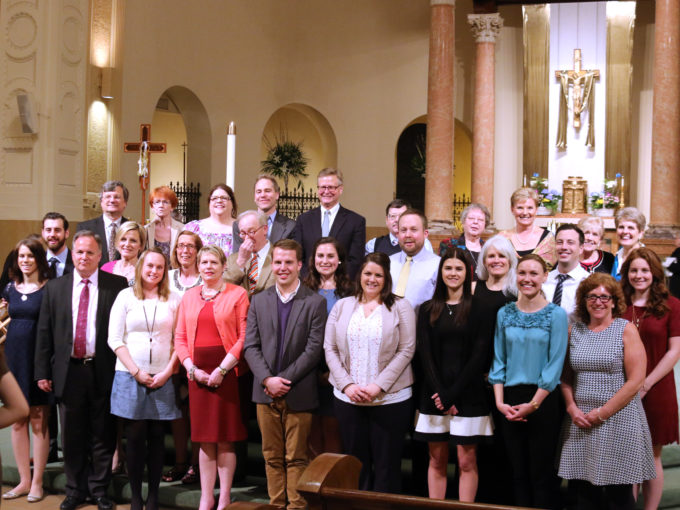 "

…one Lord, one faith, one baptism; one God and Father of all, who is over all, through all and in all. Creator of all."
—

Ephesian 4:5-6
Rite of Christian Initiation of Adults (RCIA) offers an opportunity for adults to become fully initiated into the Catholic Church through the Sacraments of Baptism, Confirmation, and Eucharist. Volunteers are needed to invite and accompany participants to parish events. RCIA begins every September.
To learn more about becoming Catholic, click to visit the Sacramental Preparation/RCIA page.
Parish sponsors are needed to support our RCIA participants. You will be paired with a participant in the process, and asked to connect with them several times over the course of the process. This could include invitations to attend parish events together as well as occasional Tuesday night or Sunday morning sessions.
Time Commitment:
As your schedule allows. The process goes from mid September October through May.
Please email Kate DeVries or call 708-352-0168 if interested or for additional information.