As our parish mission proclaims, "…We commit ourselves to live in communion with God, others, and all of creation to create a more just world through sacraments and worship, learning and service." The Education and Formation area of parish life focuses on deepening our relationship to God and one another, and growing in faith. This is a life-long commitment, and the parish provides opportunities for growth at every age.
These ministries and organizations promote the religious education of all members of the parish, at all ages.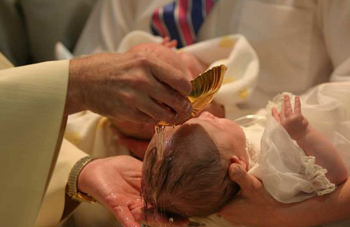 Description:
The team leads the baptismal preparation classes for parents of babies about to be baptized and assists the priests behind the scenes with the baptism ceremonies. This rewarding opportunity is a great chance to welcome new babies to the parish and guide families through this special time in their life.
Time Commitment:
We provide training and "on-the-job shadowing" to all new volunteers. We meet as a group once or twice per year. Generally we rotate responsibilities individually or as couples between the classes (this requires 2 hours on the 4th Thursday evening of each month) and baptism ceremonies (2 hours on the 1st and 3rd Sunday afternoons of each month). Depending on the size of our group, this results in volunteering a couple of hours every month or two.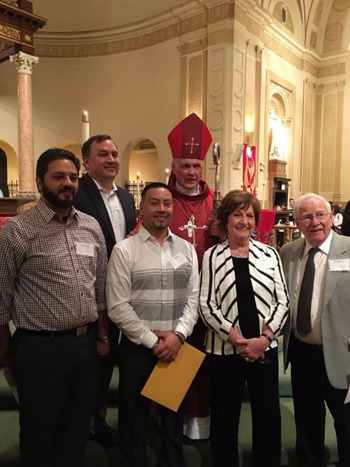 "By the sacrament of Confirmation, [the baptized] are more perfectly bound to the Church and are enriched with a special strength of the Holy Spirit. Hence they are, as true witnesses of Christ, more strictly obliged to spread and defend the faith by word and deed." Catechism of the Catholic Church 1285 . . .