Fretus Identity
Remember the Fretus Retreat?? This year it has a new twist!
Introducing....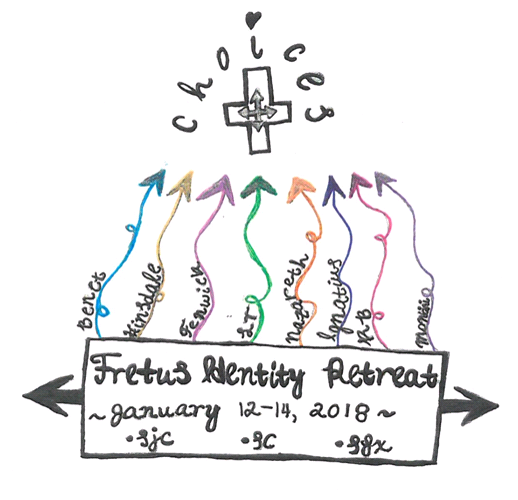 Fretus Identity!
This school year, St. Francis and St. Cletus (Fretus) and St. John of the Cross (Identity) will combine our Freshmen/Sophomore retreats. This collaboration is happening to provide the best possible retreat experience to all area high school freshmen and sophomores. The team of teens has been chosen and the Youth Ministers of SJC, Cletus, and SFX are meeting with them to plan this wonderful retreat experience.
What to know...
When?
January 12-14, 2018.
Where?
Dickson Valley Camp and Retreat Center in Newark, IL.
Who?
High School Freshmen and Sophomores
Theme?
Choices!
When is registration due?
December 15!
The registration form for this year is all online.