Support through the Joys, Challenges and Sorrows of the Childbearing Years
Support after Miscarriage Before I formed you in the womb I knew you, and before you were born I dedicated you. Jeremiah 1:5 A pregnancy that ends in miscarriage is devastating. St. Francis Xavier . . .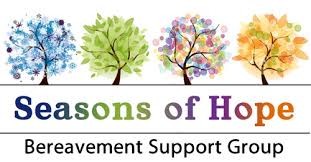 Bereavement Support Group
The loss of a loved one is a time of deep sorrow in life, and grief is expressed in many ways. Seasons of Hope is a faith-based healing program for those who have suffered such a loss. To begin healing does not . . .