Technology at SFX
Technology skills at SFX are taught purposefully through content areas and use of the devices complements student learning standards and objectives in a safe, monitored environment.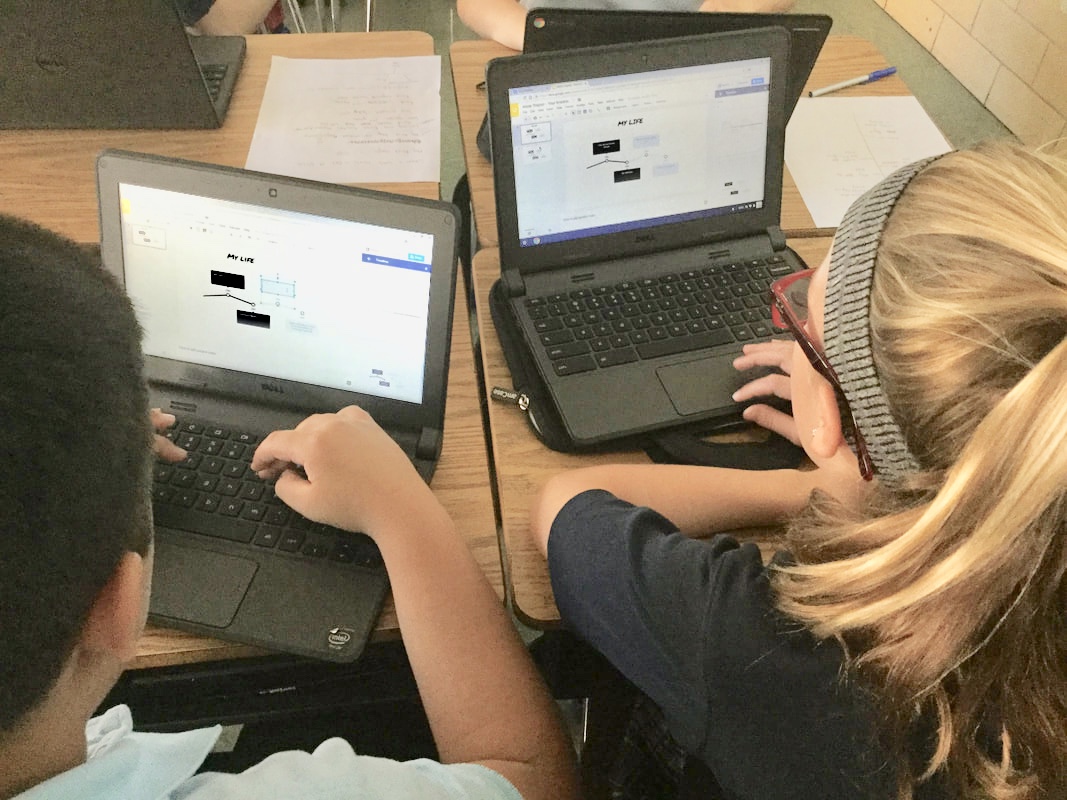 Additionally, students in grades K-8 follow a curriculum which fosters growth of strong digital citizenship skills. Through a Blended Learning model our students are taught to view technology as a tool to enhance their learning while also learning the importance of balancing digital and non-digital skills.
Our Educational Goals for student devices:
Greater individualized learning through online textbooks and resources
Further integration of learning of foundational tech tools and skills with academic learning
Increased opportunities for students to learn how to collaborate and communicate
Our Model:
Each preschool & kindergarten class has an interactive touch panel for use during whole-group instruction. Kindergarten students are 1:1 with iPads which are used by the teachers to enhance their lessons and further differentiate for student needs. These students are introduced to the iPad as a tool. Kindergarten students take their iPads home each night.




Students in grades 1-3 are assigned a school-owned iPad. The "device as a tool" philosophy continues; students will use the application Seesaw to create a digital portfolio to show their depth of knowledge. Portfolio access is shared with parents. Students in these grades take their iPads home each night.




Students in grades 4-8 are assigned a school-owned Chromebook for their daily use. Students in these grades take their Chromebook home each night. The "device as a tool" philosophy is further built on as students switch devices from iPad to Chromebook. As a G-Suite for Education school, our students become proficient in the use of Google Drive: Docs, Sheets and Slides as well as Google Classroom and those skills learned are transferrable to using other work suites and learning management systems.

Our two full-time Technology Coaches work with students and teachers regularly to meet educational goals & objectives and ensure that technology is integrated into our academic curriculum.

Preschool-Grade 3 Website-Miss Sowa
Contact Mrs. Ryan-Technology Coordinator