Testimonials
ALUMNI TESTIMONIALS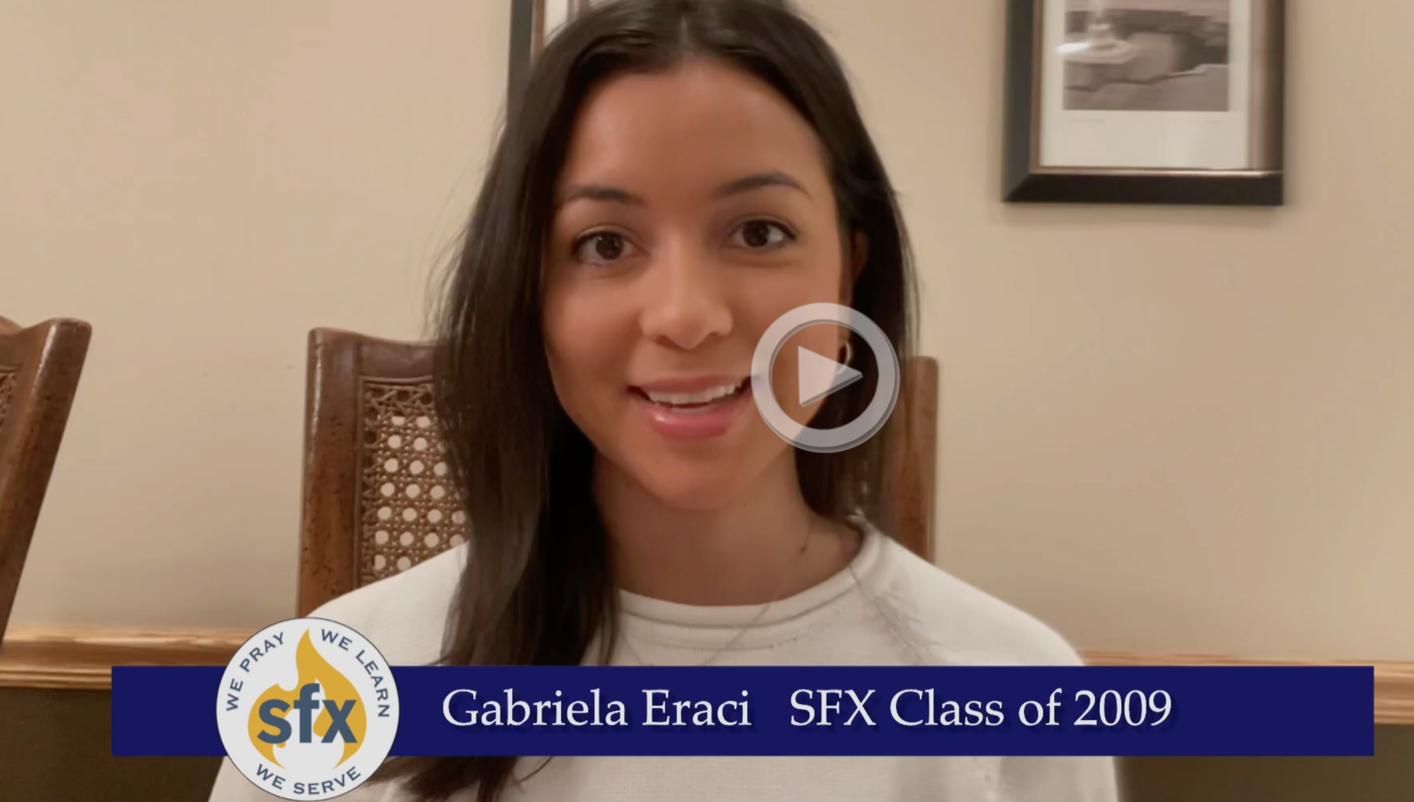 "The friendships made at St. Francis continue to be my best friends to this day... I think that it speaks to the bond that you form but also with the Catholic values that are instilled are really rooted in compassion and love."
~ Gabriela Eraci, SFX Alumna '09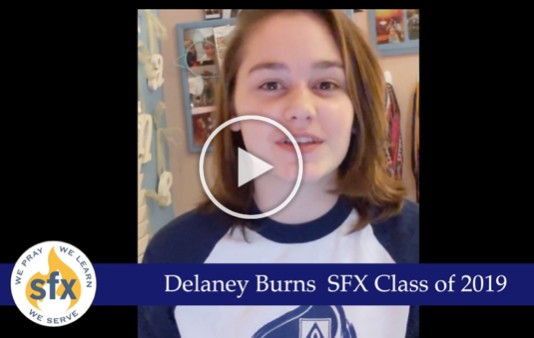 .
"Saint Francis taught me how to advocate for myself… taught me about community and the value of friendship… I was challenged academically but also gifted the ability to participate in sports… The coaches inspired me and believed in me; they gave me the courage and drive each day. "
~ Delaney Burns, SFX '19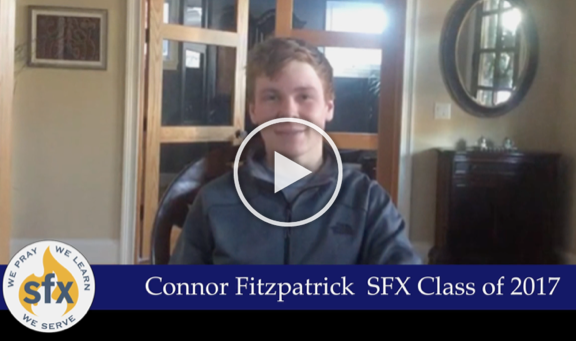 Going to St. Francis taught me the note-taking and study skills that I use to this day, helping me to achieve academic success… St. Francis is where I met all my best friends… I learned how to get along with other kids which helped me greatly high school.
~ Connor Fitzpatrick, SFX '17
ALUMNI / CURRENT SCHOOL FAMILY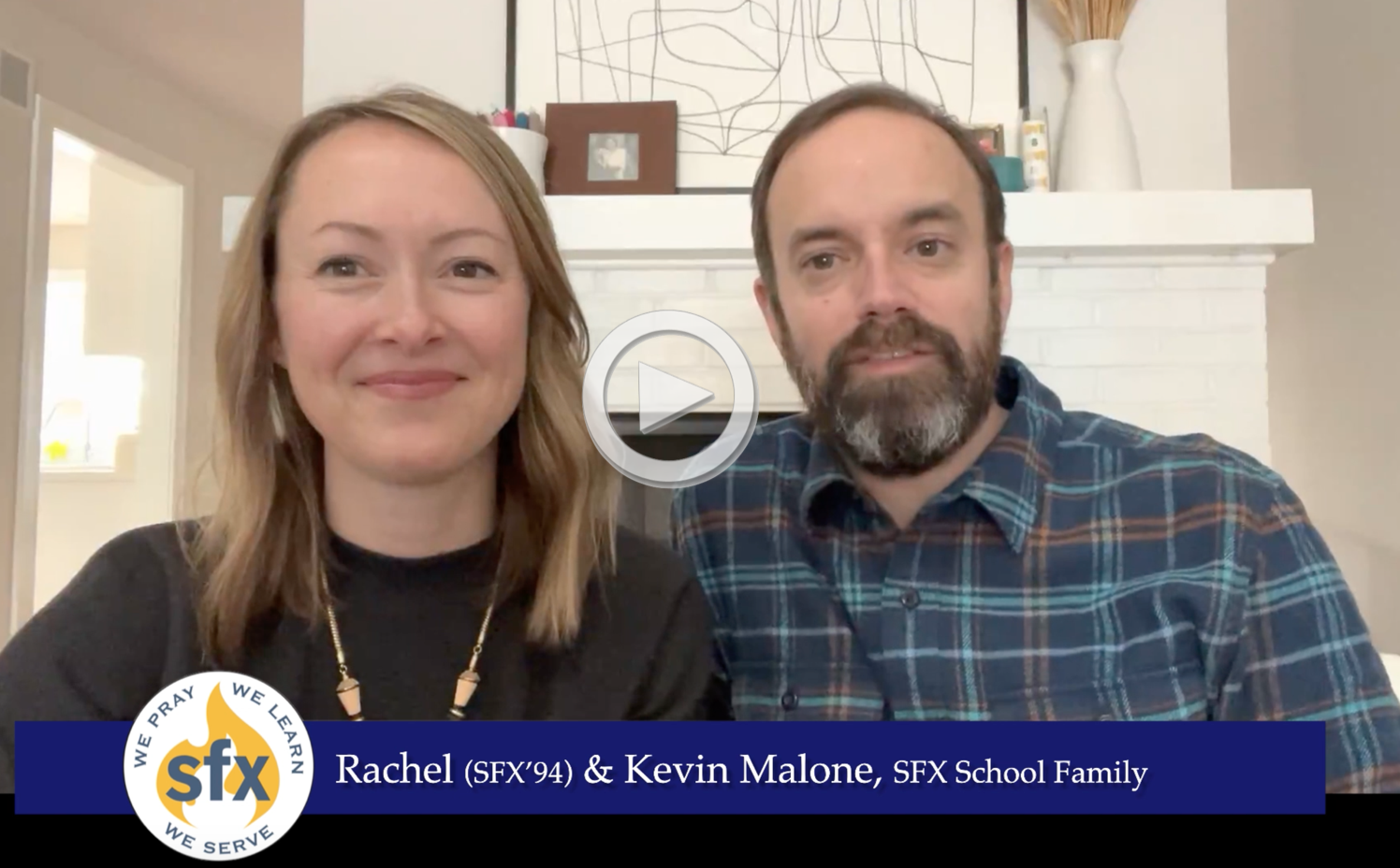 "Our kids are the third generation in my family to attend Saint Francis.... We chose to carry on the tradition because we knew that they would receive an excellent education from dedicated teachers in the best administration..."
~ Malone Family, Rachel (SFX '94) & Kevin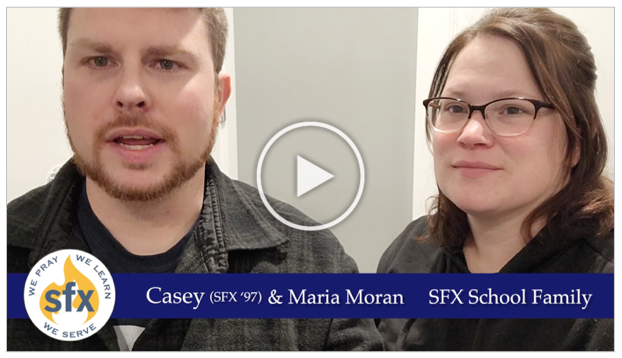 "We sent our boys to Saint Francis because we believe in Catholic education... (St. Francis) is like an extended part of our family now. We know that all of the faculty and staff truly care about our boys as individuals and about us a family... our kids are getting a phenomenal education not just academically but also socially emotionally and spiritually."
~ Casey (SFX '97) & Maria Moran
CURRENT FAMILY PARENT TESTIMONIALS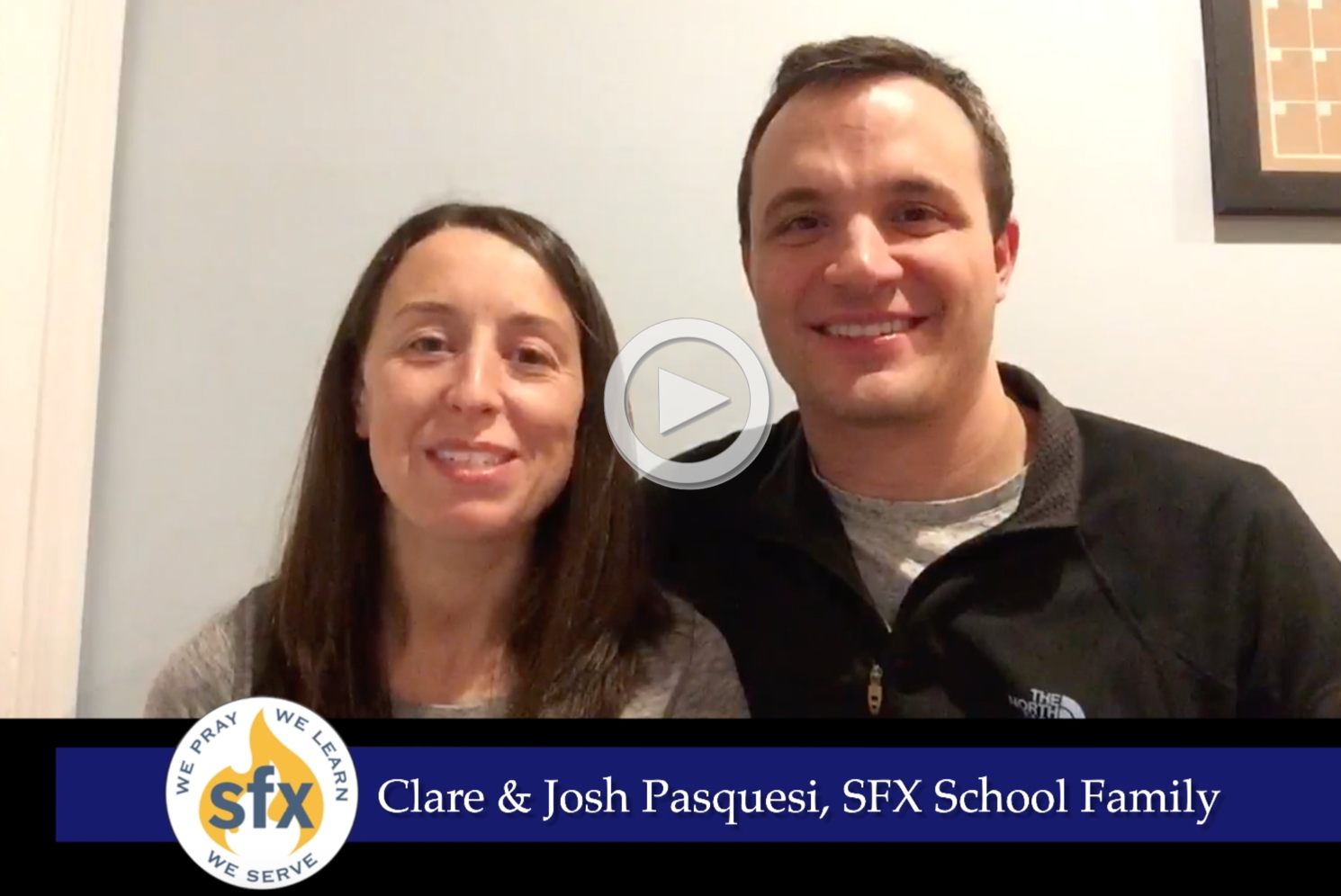 "The school has a strong commitment to service. Every year, every grade participates in a year-long service project that culminates iin a day of experiential learning during a school-wide service day. This has taught our children how to put their faith into action, and the joy of helping those in the world around us... We have been incredibly impressed with the school's early childhood program and we know there are many more amazing things to come..."
~ Clare & Josh Pasquesi, SFX School Family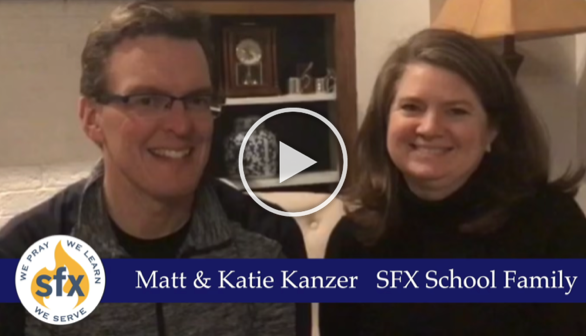 "St. Francis is like a second home for us... (for over a decade) our children are absolutely thriving there... they are getting an excellent education, all the experiences with the service program and they have a great friends... part of a great community with families who are trying to instill the same values in their kids that we are trying to instill in our kids at home."
~ Matt & Katie Kanzer, SFX School Family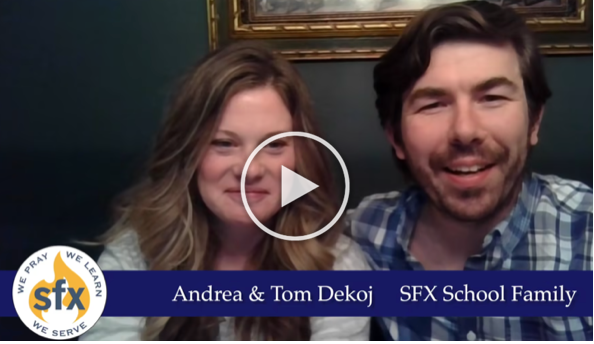 "St. Francis not only provides academic excellence, but also keeps Christian values at the forefront of our children's daily interactions... the personalized approach to education is tailored to the needs of each child... St. Francis Xavier School continues to give our family a scaffold that allows our family to build our faith life... the everyday presence of God in our children's lives at school, while they experience academic excellence, gives us great comfort."
~ Andrea & Tom Dekoj, SFX School Family
VIRTUAL TOUR
Saint Francis Xavier School is dedicated to celebrating the academic, social, emotional and moral growth of each student. Experience the vibrant and engaging community of St. Francis Xavier School, LaGrange, IL, where FAITH, ACADEMIC EXCELLENCE, and SERVICE blend to develop each child's potential; PreSchool through 8th grade. We welcome you to our Falcon Pride VIRTUAL TOUR: We Pray, We Learn, We Serve, We Play.
Interested in more information on our school? Contact Advancement Director, Mary Tassi at enrollment@sfxlg.org Please share with family, friends, or anyone looking for a Blue Ribbon Catholic Elementary School Education.
What draws new families to our doors, and keeps families coming back generation after generation, is our unique ability to successfully educate the whole child. Our goal is to instill within our students an intrinsic desire to use their educational gifts to improve their lives and the lives of those around them. Our rigorous academic core, combined with an award-winning service program, performing arts tradition, and opportunity to participate in a variety of team sports enables us to cultivate wholly well-rounded students.
We are excited that you and your family are considering St. Francis Xavier School! Our goal is to assist in every way possible families just like yours who wish to begin their journey at St. Francis Xavier School. We can't wait to meet you! Contact Advancement Director Mary Tassi.