Office Helpers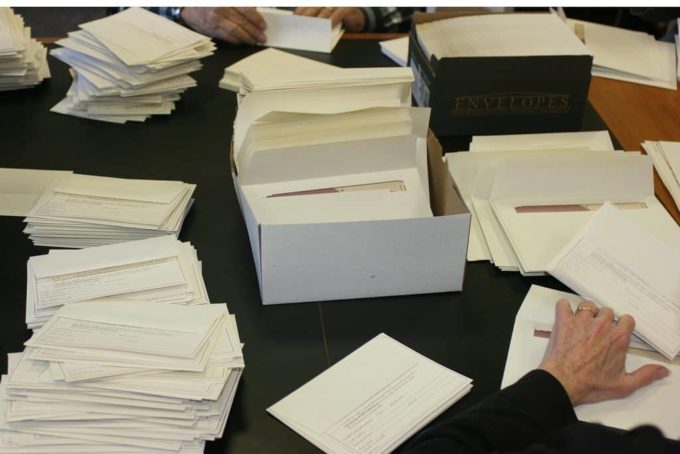 Description:

The Office Helper group occasionally stuffs bulletins on either Friday or Saturday mornings after the 9:00 a.m. Mass in church. They also work on our Easter and Christmas mailings, as well as mailings of The VOICE and the Advent and Lent Reflection Books. These mailings are worked on in the rectory, usually in the Courtyard Room, on weekday mornings. Refreshments are served when volunteers are working in the rectory. Workers usually stay until about 12:00 Noon and often need to come back for one or more days to complete the particular job.
Time Commitment:
Time commitment for stuffing the bulletin varies depending on how many people can stay after Mass. There is no training needed.
Please email Missy Westerhoff, Parish Secretary, or call 708-352-0168 if interested or for more information.