Peace & Justice
St. Francis Xavier Peace and Justice Ministry
Mission:
• To carry out the teachings of Jesus in the Sermon on the Mount.
• To Work for peace and justice in our community, the world and on behalf of all creation.
• To involve the parish and the broader community in this mission.
• To create awareness through education, dialogue and action.
Ministry Members:
Heather Fitzpatrick, Mary Freeman, Maureen Lang, Dorothy Lynch CSJ, Jim Martin, Cara Panares, Jerry & Nancy Ryan, Grace Sbrissa CSJ, Marlene Schemmel CSJ & John Twomey
All Are Welcome!
P&J meets first Wednesday of month 7:15-8:30pm in Rectory (Sept-May)
Please email Sr. Marlene Schemmel, CSJ if interested or for additional information.
FOCUS for 2019: Our Peace and Justice committee has put their combined effort on our Nation's immigration and refugee crisis. Through a Quicklink at the top of the column on the left, you can click to participate in our RUN FOR YOUR LIFE REFUGEE SIMULATION PROGRAM on 3/4/19.
Also, please write to your Congress persons to ascertain where they can be helpful to enact legislation to help immigrants seeking asylum in our country. The USCCB (United States Conference of Catholic Bishops) has made it easy to send a postcard to your congress persons, expressing your support for meaningful and compassionate Comprehensive Immigration Reform. It takes about a minute. Just click the button below.
Send a "Justice for Immigrants" Postcard to Congress

FYI - three 3 Srs. of St. Joseph will be going to El Paso April, 2019, to help at the border.
FOCUS for 2018: DACA Awareness Campaign
Do you know the facts regarding the DACA program
What is DACA? It's the Deferred Action for Childhood Arrivals program, created in 2012.
DACA applicants must have:
Come to the U.S. prior turning 16 & be at least 15 years old

Been younger than 31 years of age on June 15, 2012

Graduated high school, be in school, or served in the U.S. armed forces

Not been convicted of a felony and not pose a threat to national security or public safety

Pay a fee of approximately $500 and renew every 2 years
Common Misunderstanding
Obtaining DACA is not a path to citizenship

DACA recipients are ineligible for most federal programs, including health care (eg, Medicaid)

DACA does not apply to children younger than 16 or the parents of U.S. citizen children or lawful permanent residents

While the majority are Hispanic, DACA recipients come from all over the world.
There were 689,800 DACA recipients as of Sept 2017. They pay taxes and play a critical role in supporting their families. Learn the facts at National Immigration Law Center: www.nilc.org
If you're interested in learning more about what our parish is doing to support DACA recipients, contact Mary Freeman or Marlene Schemmel from our Peace and Justice Ministry, come to our next meeting, or call the SFX Parish Office at 708-352-0168.
______________________________________________________________________________________________________________________________________
FOCUS for 2017: Gun Violence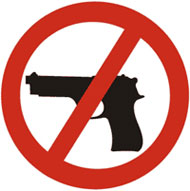 Educational Resources Committee Used:
• Archdiocese of Chicago Good Friday Walk for Peace in Englewood community (action)
• Amy Campanelli, Cook County Public Defender (presentation)
• Cure Violence, formerly CeaseFire (education)
• DNAinfo.com (list of individuals murdered in Chicagoland since January 1 we have prayed for)
• Gun Legislation (education and action)
• Imago Dei – arts-intervention, violence prevention youth program at St. Agnes of Bohemia in Little Village (education)
• League of Women Voters (presentation at The Well on gun violence)
• People for a Safer Society—organization aims to educate people and raise awareness on gun violence. (education)
• Precious Blood Ministries & Restorative Peace Circles—network of reconciliation ministries (presentation)
• The Interrupters Movie (viewed by Ministry members)
• Thou Shalt Not Murder – call for a murder moratorium in Chicago on Easter Sunday, 2016 (education & action)
Other Ministry Members Involvement:

• ARISE Chicago—Workers' Rights organization based on justice principles
• Challenges in the Holy Land and Why it Matters Speakers Series—held at Grace Lutheran
• CSJ Peace & Justice Reports and monthly bulletins posted in Narthex (Ogden Avenue Church entrance)
• Fair Trade Coffee monthly sales—first weekend of the month
• Broadview Detention Center weekly prayer vigil
• Interfaith Prayer for Muslim, Refugee and Immigrant Neighbors held at St. Barnabas Church
• Tour of Kolbe House (prison ministry) and Taller de Jose (ministry of accompaniment for immigrants) on June 10—All Parish Service Day
• Wall in Jerusalem Book Discussion at Grace Lutheran & Author presentation at SFX
• Silent Demonstration to Circle the City with Love—held on Ogden Avenue and Sisters' Chapel
• CROP Hunger Walk