Alumni
Welcome St. Francis Xavier Alumni!

As SFX embarks on a journey to engage and reconnect with all alumni, we need your help. Please use this form to update your contact information, and feel free to use it to update the information of your friends and family as well. Thanks in advance and GO FALCONS!
Alumni: CLICK HERE to Update your CONTACT INFORMATION
We're so glad to see you! Thank you for checking in with your alma mater. We're excited to share with you some exciting new things happening here at SFX and also to hear what you've been up to! We invite you to spend some time checking out this site! Then check in and share your contact info with us so we can add you to our newsletter as well as pass along any information about upcoming reunions.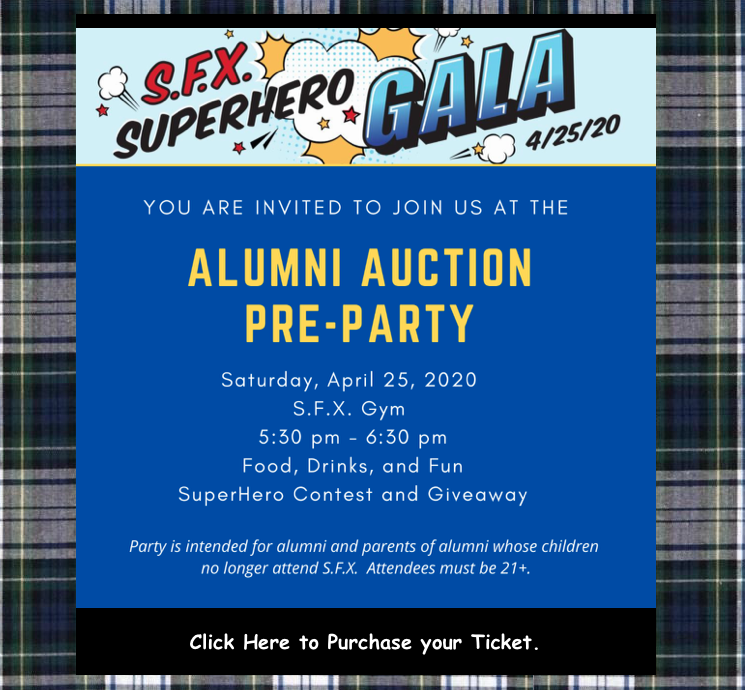 Welcome Home, Falcon!