Update Contact Information
WELCOME TO THE SFX ALUMNI UPDATE PAGE!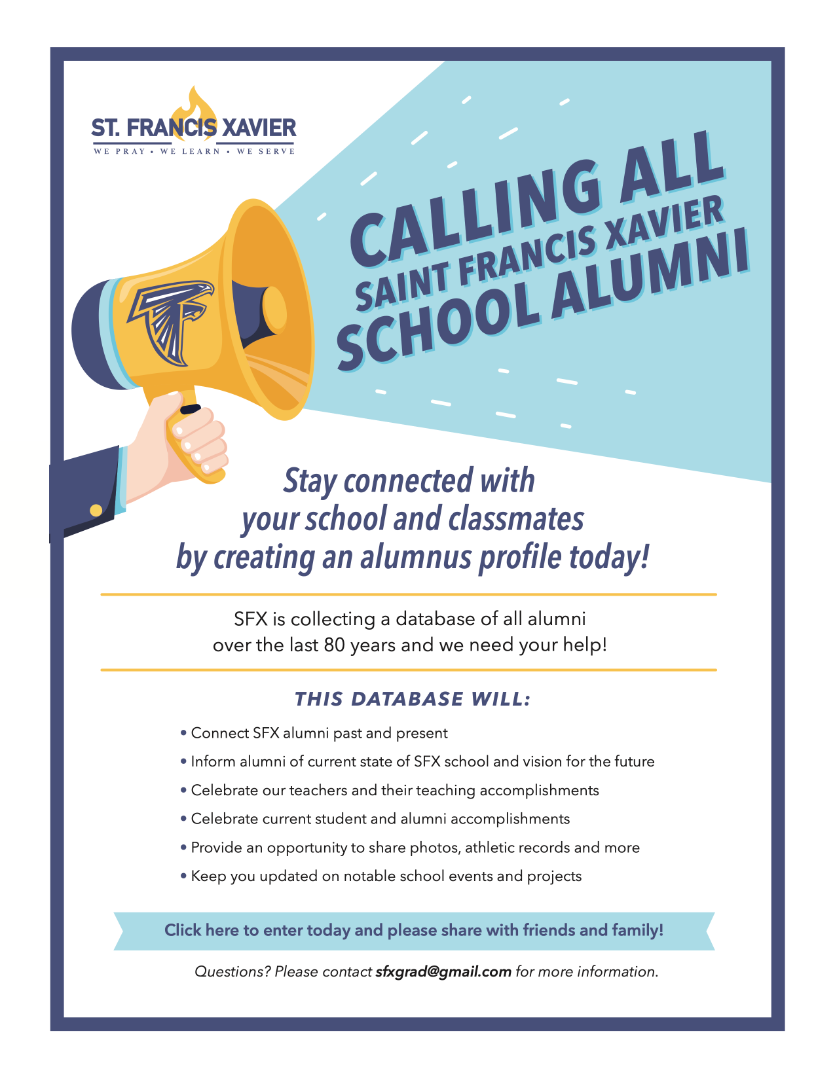 We are very excited that you have checked in with us! Have you moved, changed your email address or contact phone number?

Missing your old classmates?!
GET THE BALL ROLLING BY DROPPING A NOTE HERE with your name and graduation year.