We Thrive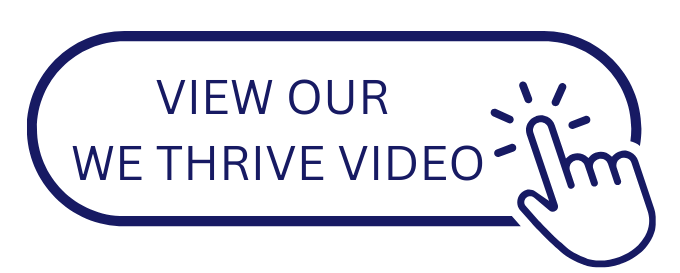 Here at SFX we are committed to three guiding principles that our school community holds dear - we pray, we learn and we serve. We pray for guidance and for each other. We learn with rigor and a growth mindset through a challenging curriculum. We serve in the hopes that we can truly live out Jesus's message of loving one another as he has loved us.
In order to maintain these principles, our We Thrive initiative helps to fund the $1,800 gap between the cost of tuition and the full expense of educating a student. The SFX experience requires that we raise at least $136,000 through We Thrive, and the only way we will get there is if we gather as a community and make a collective commitment that is meaningful to every individual family. This 5-week initiative has a goal of securing all gifts between October 16 through November 17.
Our goal is 100% participation from our parent community.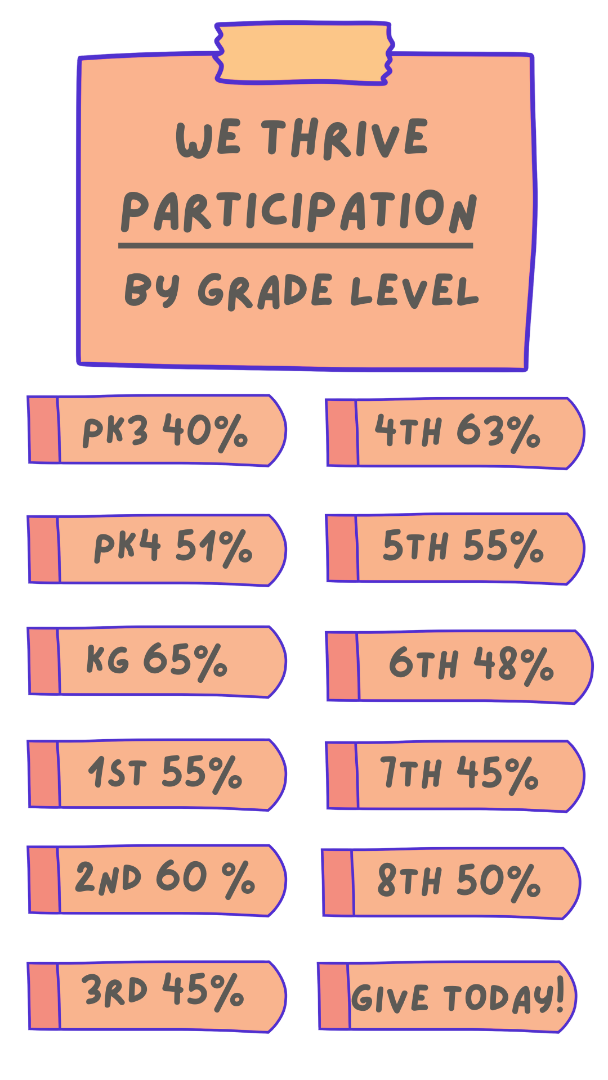 Please know that the size of your gift is not the focus of this initiative. We know that some of our school families will prayerfully consider gifts of $3,000 or more. We also know that some of our school families will prayerfully consider gifts of $20. Both gifts are important and we are beyond grateful for each and every dollar contributed.The size of your gift is a very personal decision for each family. We are not asking for equality in the size of your gift, but we are asking for equity in participation across our parent community.
We Pray. We Learn. We Serve. WE THRIVE.
FAQ's:
What does We Thrive support?
Whatever matters most to you about the SFX experience — from academics to athletics to spiritual formation, and from investing in our staff to campus maintenance and security — it is all made possible by the funds raised through We Thrive. There is no part of the SFX experience that isn't impacted by the funds raised through We Thrive. The cost of tuition alone could cover the cost of salaries and some benefits annually. All additional expenses are covered by fundraising efforts. In addition to annual expenses that include everything from books and supplies ($132,000 average cost) to maintenance and building repairs ($150,000 average cost) to name just a few, this year we've also added:
A new

intercom/interclassroom system

that includes vital security and emergency features to keep our kids safe.

Art room renovations

to ensure our students have an optimal learning environment to develop creativity, greater fine-motor skills, critical thinking and all of the other benefits of art instruction.

A

foundational Phonics curriculum

for PK3-1st which will allow our students to develop a strong foundation for reading instruction which is essential, as when you understand phonics you understand reading.

An

updated reading series

for K-6 to provide our students with robust reading materials and skill instruction to grow both their abilities and their love of reading.
Why is We Thrive 5 weeks? Can I make my gift outside of those 5 weeks?
The 5-week initiative was created to allow the school community to concentrate our fundraising efforts during a designated time, in order to alleviate multiple solicitations throughout the year. While we aim for all gifts and/or pledges to be made during the 5-week campaign. If you miss the 5-week window, we will follow-up with you to discuss if giving to We Thrive is an option for you and your family.
Is giving to We Thrive mandatory?
We strive to attain 100% participation from our parent community in support of We Thrive. We know we may or may not attain this goal every year, but it is our prayerful intention to strive to do so. Again, we are not asking for equality in the size of gifts, or to fully fund the gap that each student carries - we are simply asking for equity in how we participate as a community.
It seems like there are so many ways to donate at SFX - if I can only choose one, what area would you prefer I support?
We know that the school year brings many requests for fundraising support, and we are forever grateful for our incredible School Advisory Board, FSA and parent volunteers for leading the charge on these efforts. They are all so impactful and have a very important place within our school community. However, if you can't support all of our fundraising opportunities and aren't pulled toward one specifically, we encourage you to choose We Thrive. In addition to a very large fundraising goal, We Thrive has no significant costs associated with it - so the full amount of your donation will go directly to support our school needs.
How can I make my gift to We Thrive?
Our goal is to raise $136,000, with 100% participation from our parent community, within the 5 weeks between October 16 and November 17. All participants who make a gift/commitment during the We Thrive initiative will receive a We Thrive car magnet as a small gesture of appreciation for your support!
There are a few ways to give:
Make a one-time online gift here!
Make a pledge to

We Thrive

here!

If you aren't able to make your gift within the 5-weeks but would still like to help us reach 100% participation, you can make a pledge during the 5-weeks.

Please note that all pledges must be paid in full by May 15, 2024.
Make a recurring gift here!

Recurring gifts are often our most sustainable means of support from a fundraising perspective. We've also learned that smaller contributions over a longer period of time can be a more manageable financial commitment for many families.

Please note that you don't have to complete your entire gift during the 5-weeks, we just ask that it be initiated within that time frame.
Mail a check to:
SFX, Attn: We Thrive
145 N Waiola
La Grange, IL 60525
See if your company has a Matching Gift program!

Many companies will make a matching gift to the non-profit organizations their employees support. Be sure to reach out to your employer to see if they have a matching gift program, which could double your contribution!